WEST BEXINGTON
---
Contact:
The Wildlife Trust for Dorset, Brooklands Farm, Forston, Dorchester, Dorset, DT2 7AA
Tel No: 01305 264620
Amenities:
On site toilets and the nearest refreshments can be brought from The Manor Hotel, West Bexington. Disabled access is limited due to rough terrain. Public car park. Opening and Closing Times:Open at all times.
Area Description:
23 ha of shingle beach, reedbed, wet meadows and scrub make this a site to visit at different times of the year so as to appreciate, most specifically, the varied ornithological delights.
Best times to visit:
Spring and late summer are best times to catch up with the migration period as well as some early and late botanical specimens. Overwintering birds can be plentiful and a good daily list can be had with a little effort.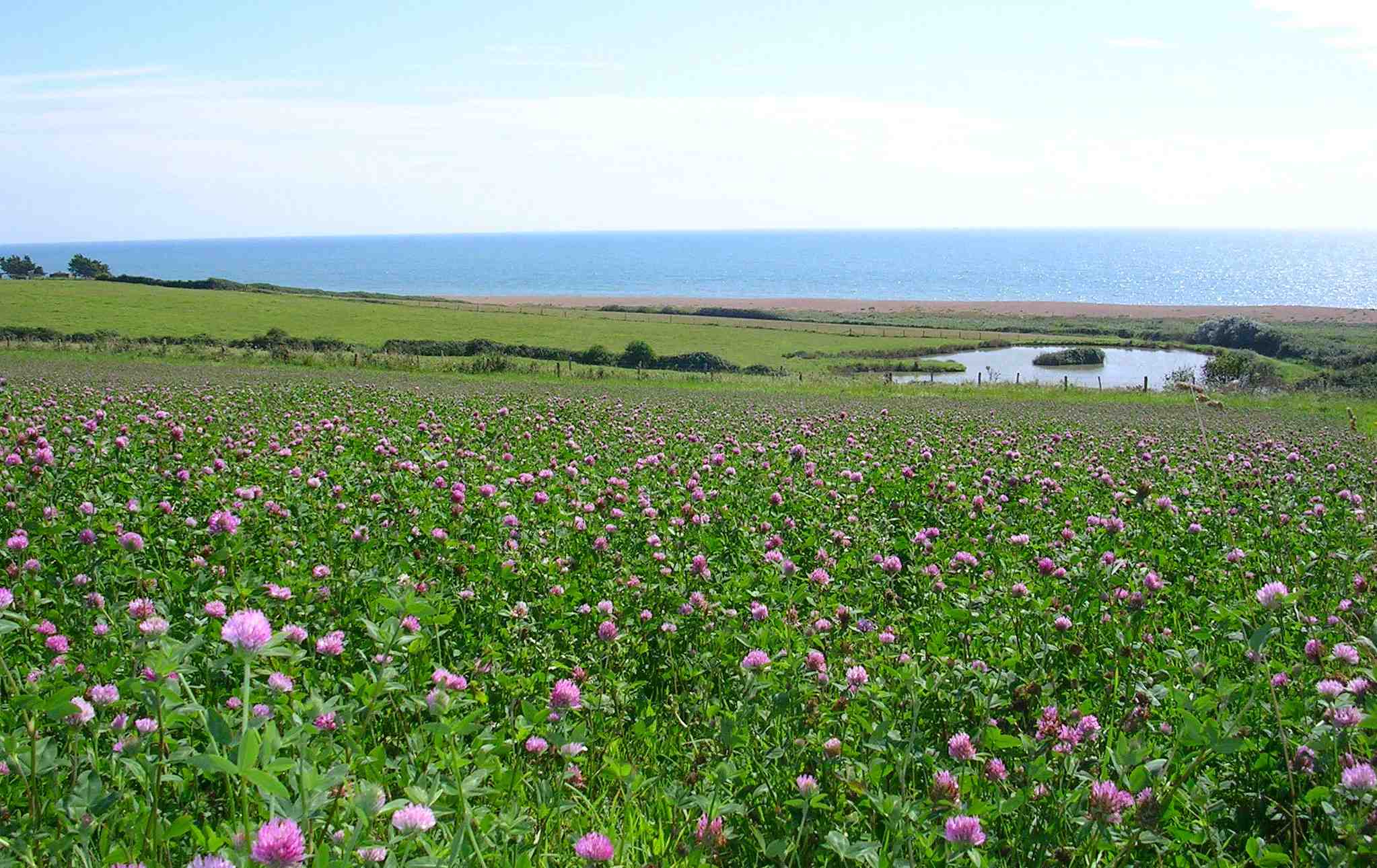 Shingle beach, reedbeds, clover filled fields and wet meadows all add to the diversity of habitats at West Bexington.
Key Flora:
The wet meadows have a profusion of speciality species with Ragged Robin, Southern Marsh Orchid and Cuckooflower most noteworthy. Several meadows support more commoner species such as Red Clover, Birds-Foot Trefoil and Plantains. The shingle beach has some good species such as Yellow-Horned Poppy, Sea Mayweed, Sea Kale, Sea Thrift, Spotted Medick, Prickly Ox-Tongue and Sea Campion.
Key Fauna:
Corn Bunting, nesting Ringed Plover, Common Snipe, Reed Warblers, Little Owl, Cetti's Warbler, Sedge Warblers and Water Rail are all possibilities as well as a good selection of more common species. Migrant birds can be added to any day trip list providing the timing is right. Field voles, woodmice & dormice attract the interest of predatory species. Several species of butterfly and day flying moth can be seen throughout the summer. This is a good site for the Channel Island Pug Moth.