OGOF FFYNNON DDU
---
Contact:

Information Centre, Craig y Nos Country Park, Brecon Road, Pen-y-cae, SA9 1GL
Tel No: 01639 730 395
Amenities:

There are no facilities at the site, but there are public toilets at Craig y Nos Castle. Car Park located at end of rough track.

Opening and Closing Times:

Open all year round.

Area Description:

An obscure location that may be overlooked by many thus making it a great place to escape to. The area is open to the elements and offers some magnificent views and is made up primarily of open moorland and smaller areas of limestone pavement.
The numerous caves and waterfalls are part of the whole experience of this reserve and each one has it's own unique micro-habitat.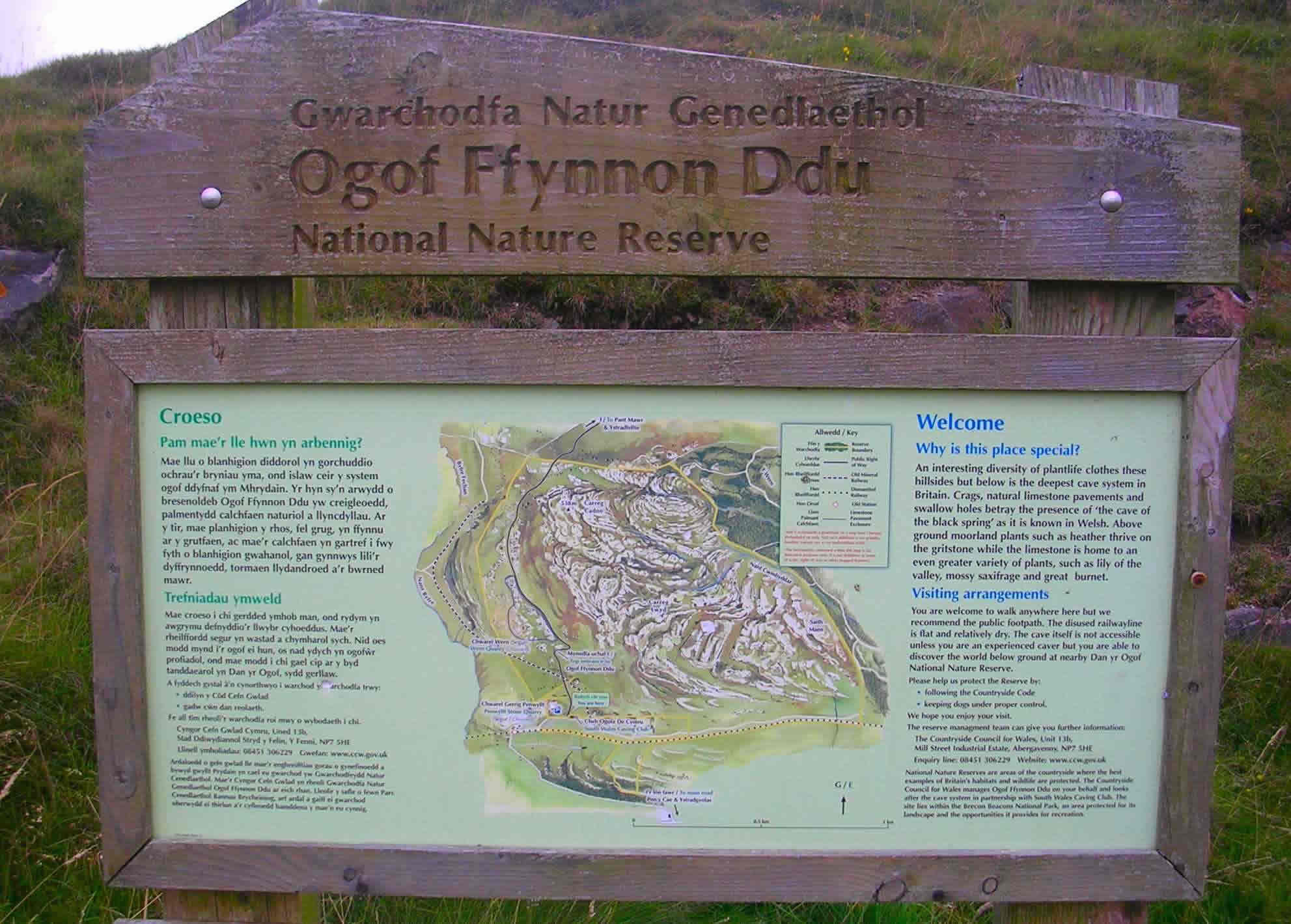 The information board helps you get your bearings and set out a good route
Best times to visit:

The summer months are a veritable must with the butterfly and moth magic a fantastic experience (provided the weather is fine).
Key Flora:
A whole host of specialist plants are found at this exposed reserve with Wild Thyme, Herb Robert, Tormentil, Small Scabious, Carline Thistle, Autumn Gentian plus Purple and Mossy Saxifrage.
The main area to get to grips with are the Lichens which offer a whole world of investigations to follow through.
Hart's Tongue Fern and Black Spleenwort can be seen.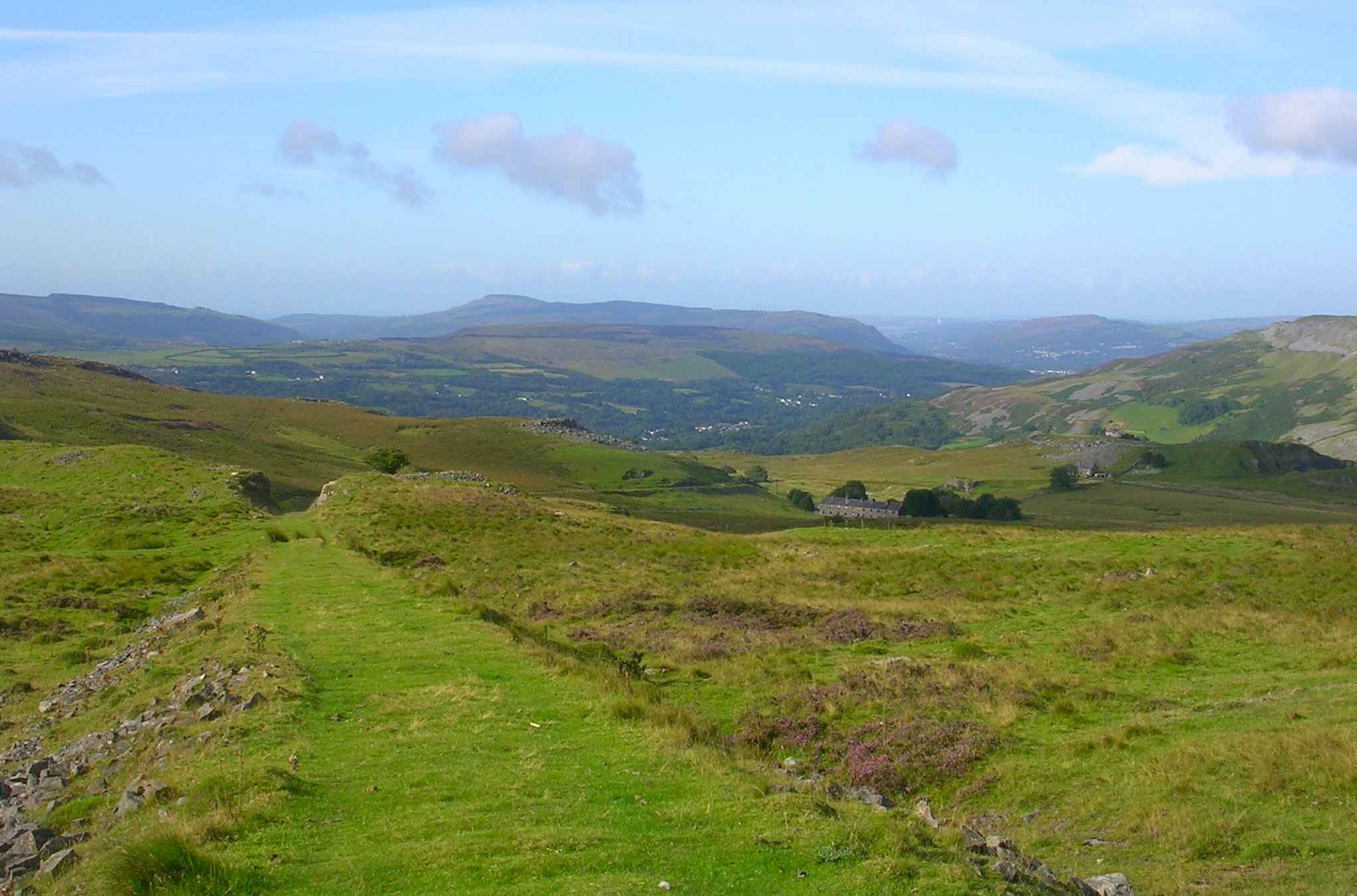 A gentle climb away from it all and with much to ponder on a macro and micro scale
Key Fauna:

Grayling and Meadow Browns are seen amongst several other bitterfly species.
Bird-wise will give expected species with nesting birds such as Skylark, Meadow Pipit and Wheatears present. Ravens and Stonechats are also frequent.
The caves are also an important haven for creatures who spend part of their lives out in the open, such as bats, and for many insects who spend the winter safely in here.