MARTIN DOWN NNR
---
Contact:
Natural England, Prince Maurice Court, Hambleton Avenue, Devizes, Wiltshire, SN10 2RT
Tel No: 01380 737018 (Site Manager) or 01380 726344
Amenities:
A couple of car parks at each end of the reserve with amenities and local village shops at Coombe Bissett and Sandleheath, and pubs at Damerham and Cashmoor. Limited disabled access.
Opening and Closing Times:
Open all year round.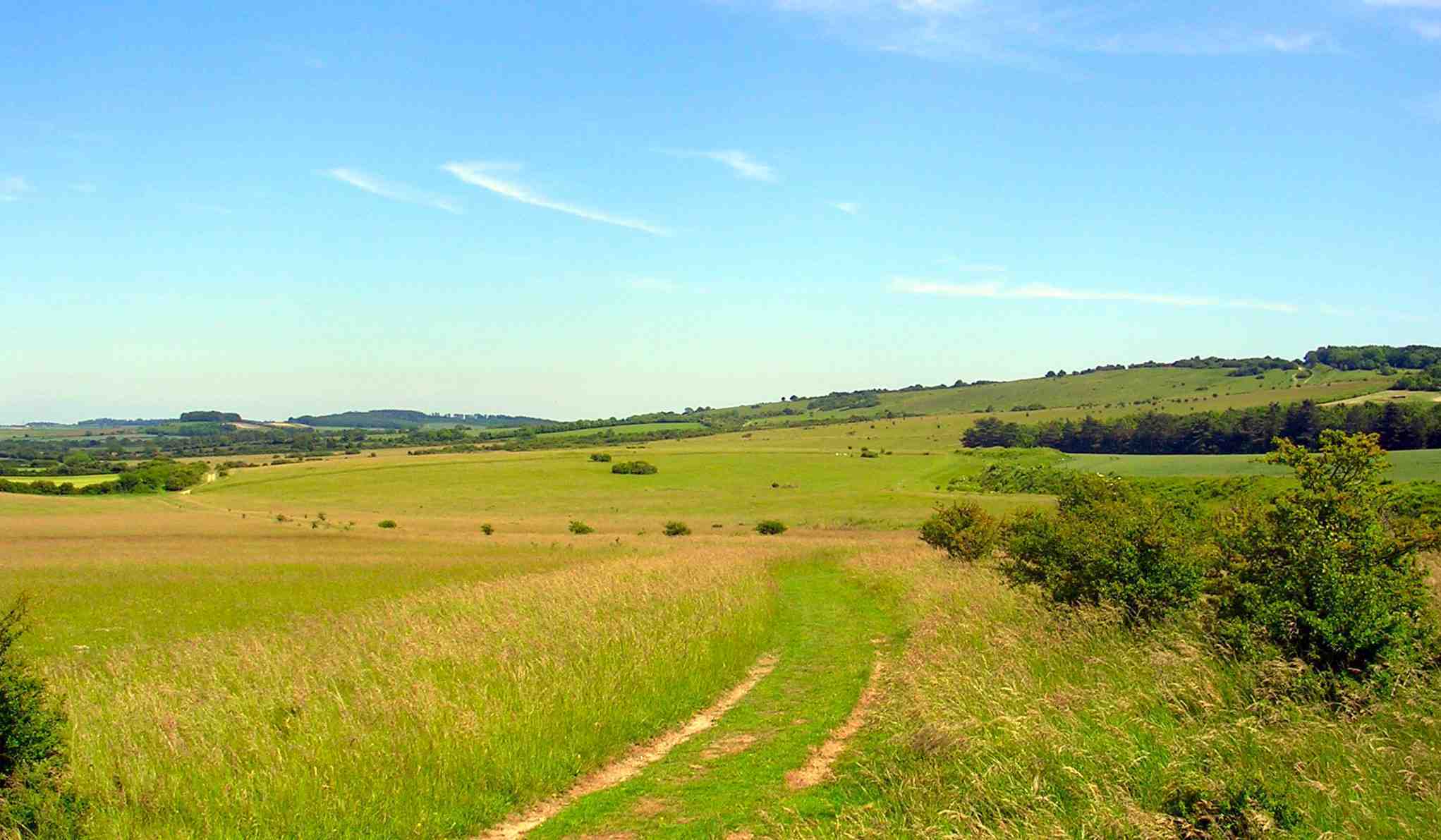 For a variety of flowering plants and excellent insect life Martin Down is pretty hard to beat.
Area Description:
A large area of old downland, unploughed for centuries, occupies the southern half of the reserve with scrub and open grassland in abundance. Several tracks weave lazily throughout the reserve letting the visitor appreciate every aspect of a magnificent area.
Best times to visit:
Its got to be spring through to summer when this quality site is at its colourful best.
Key Flora:
The flora at Martin Down is vast and varied and is a real attraction for budding botanists and the more experienced of mind. The exceptional number of plants has some real gems including Bastard Toadflax, Field Fleawort, Early Gentian and Lesser Centaury. Twelve orchid species have also been identified, including Burnt-Tip, Green-Winged, Greater Butterfly and Frog.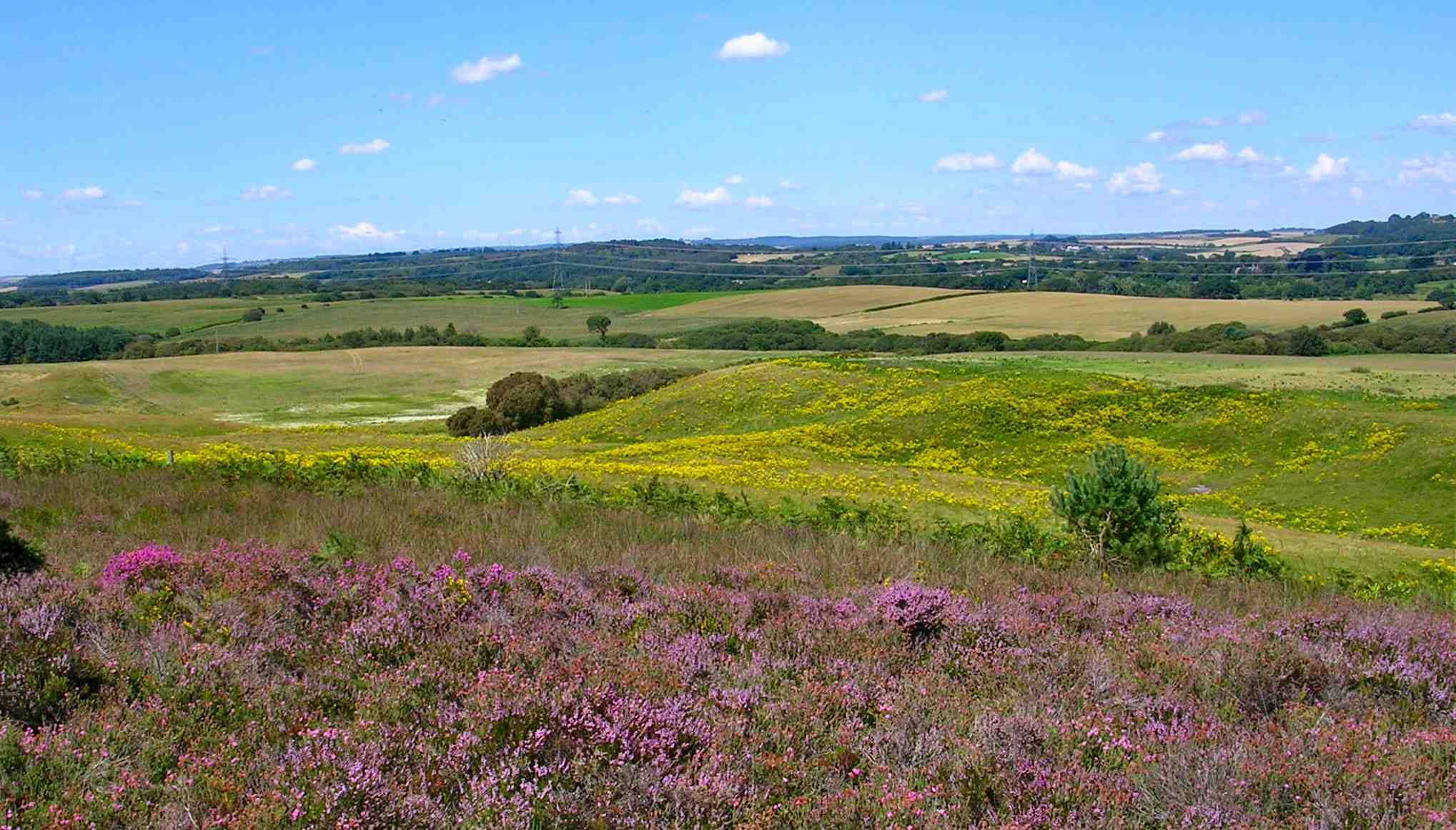 The gently rolling countryside surrounding Martin Down adds to the sense of tranquility and beauty.
Key Fauna:
For insect life you would find it very hard to do better than this clasic reserve. Butterflies are represented by gems such as Duke of Burgundy, Adonis Blue, Grizzled Skipper, Marsh Fritillary, Brown Argus and Chalkhill Blue to name a few. Day-flying moths are worth seeking out with Treble-Lines, Chalk Carpet, Six-Spot Burnet, Small Eggar, Forester species and the narrow-bordered bee hawkmoth are all possibilities with several commoner species highly likley. Longhorn Beetles, 12 species of Bumblebee and various other bugs and stuff will pass many an hour for the curious-stricken eagle eyed.Adders can be found and 5 bat species have been recorded in the area these being Noctule, Serotine, Brown Long-Eared, Common and Soprano Pipistrelle.Brown Hare and Roe Deer are possibilities.The birdlife is not abundant but can turn-up choice species such as Hobby, Turtle Dove, Quail and Nightingale amongst others.