ISLE OF WIGHT (Needles to Compton Bay)
---
Contact:
Hampshire and Isle of Wight Wildlife trust Headquarters, Beechcroft House, Vicarage Lane, Curdridge, Hampshire SO32 2DP
Tel No: 01489 774400
Amenities:
Toilets and shops along the way with a few car parks and nature trails.
Opening and Closing Times:
Not applicable.
Area Description:
A finer coastal walk would be tough to find as this wonderful stretch of natural beauty has it all. The starting point is at the western end of the island with The Needles standing out to sea in impressive fashion. These stacks of chalk take their name from a needle-shaped pillar called Lot's Wife that used to stand in its midst until it collapsed in a storm in 1764. Across Tennyson Down passing the monument and to Freshwater Bay which is a small sand and shingle bay adjacent to bus route, car park, coastal walks, nature trail, golf course, refreshments and toilets. Compton Bay is a sandy beach located beside the coast road between Freshwater Bay and Brook.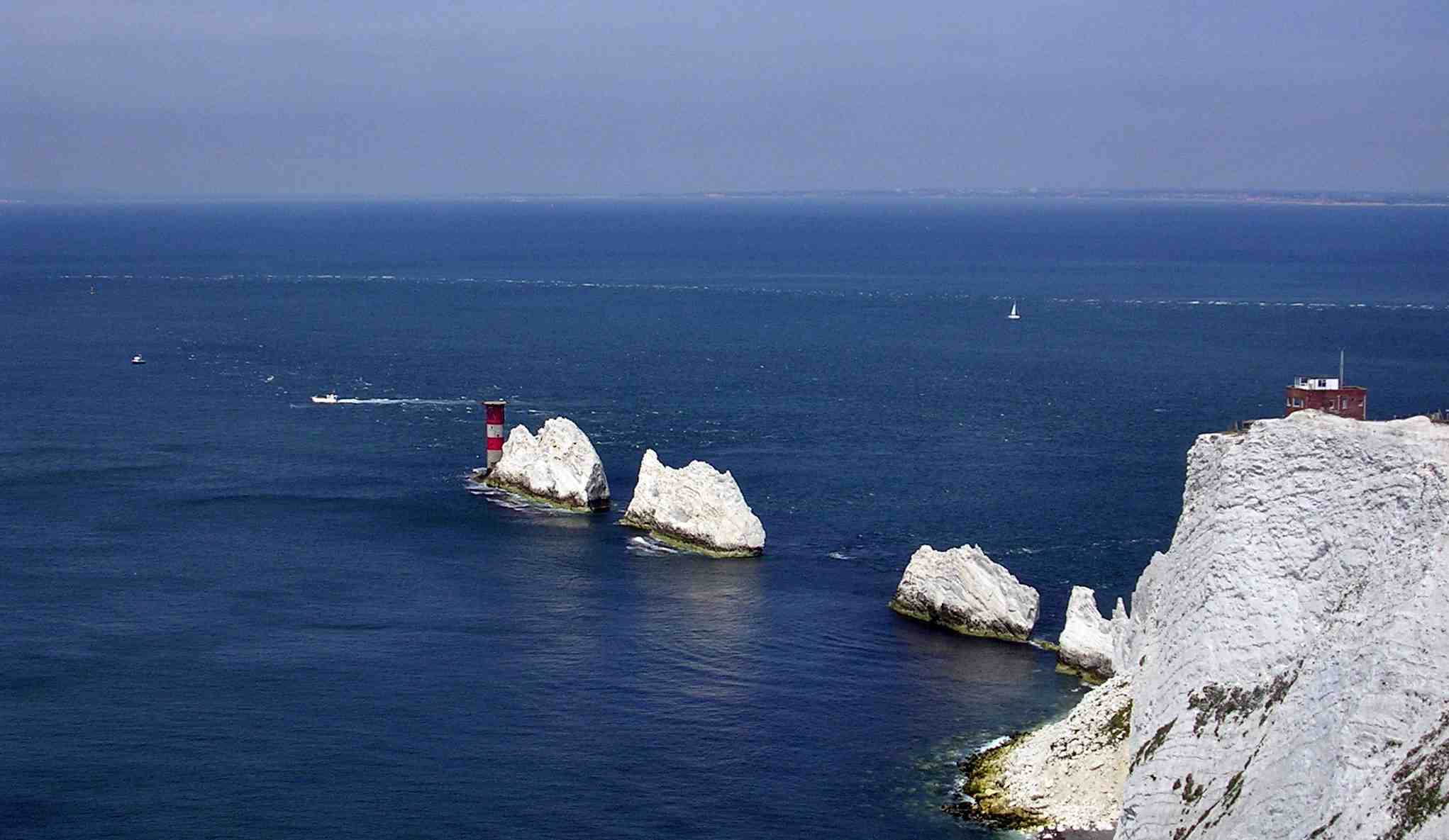 Starting at the stunning Needles the cliff top walk is packed with natures goodies.
Best times to visit:
Worth a walk at anytime of the year provided the weather is calm and clear. Make sure its an earlyish start and maximise the most of the spectacular scenery.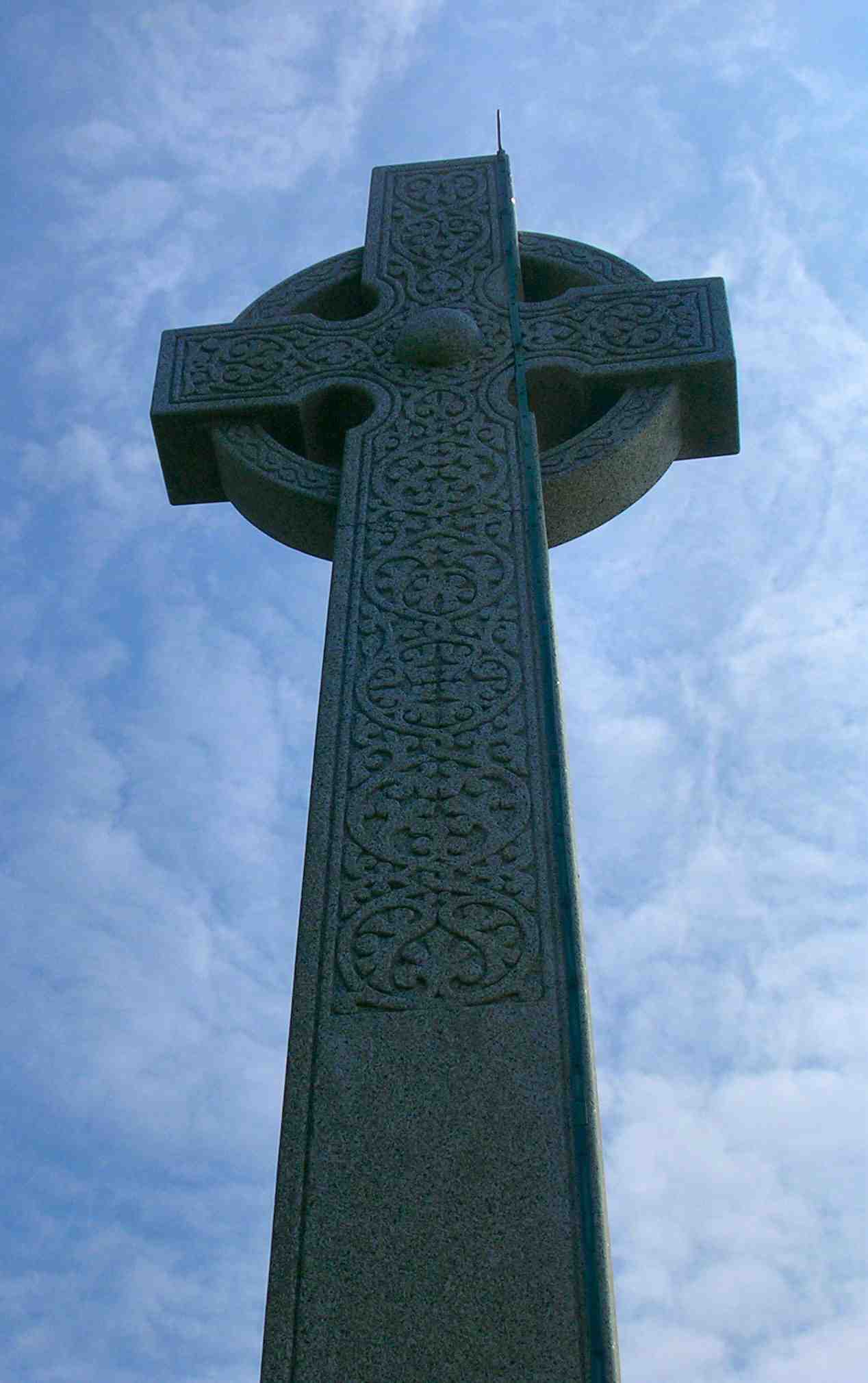 The monument to Alfred Lord Tennyson
Key Flora:
An amazing array of flowers can be found along this stretch of coast with Pyramidal and Bee Orchids, Ox-Tongue Broomrape, Hoary Stock and Yellow Horned Poppy being the pick of the more obvious. Lichens and various grasses can keep the mind of the more curious occupied for hours.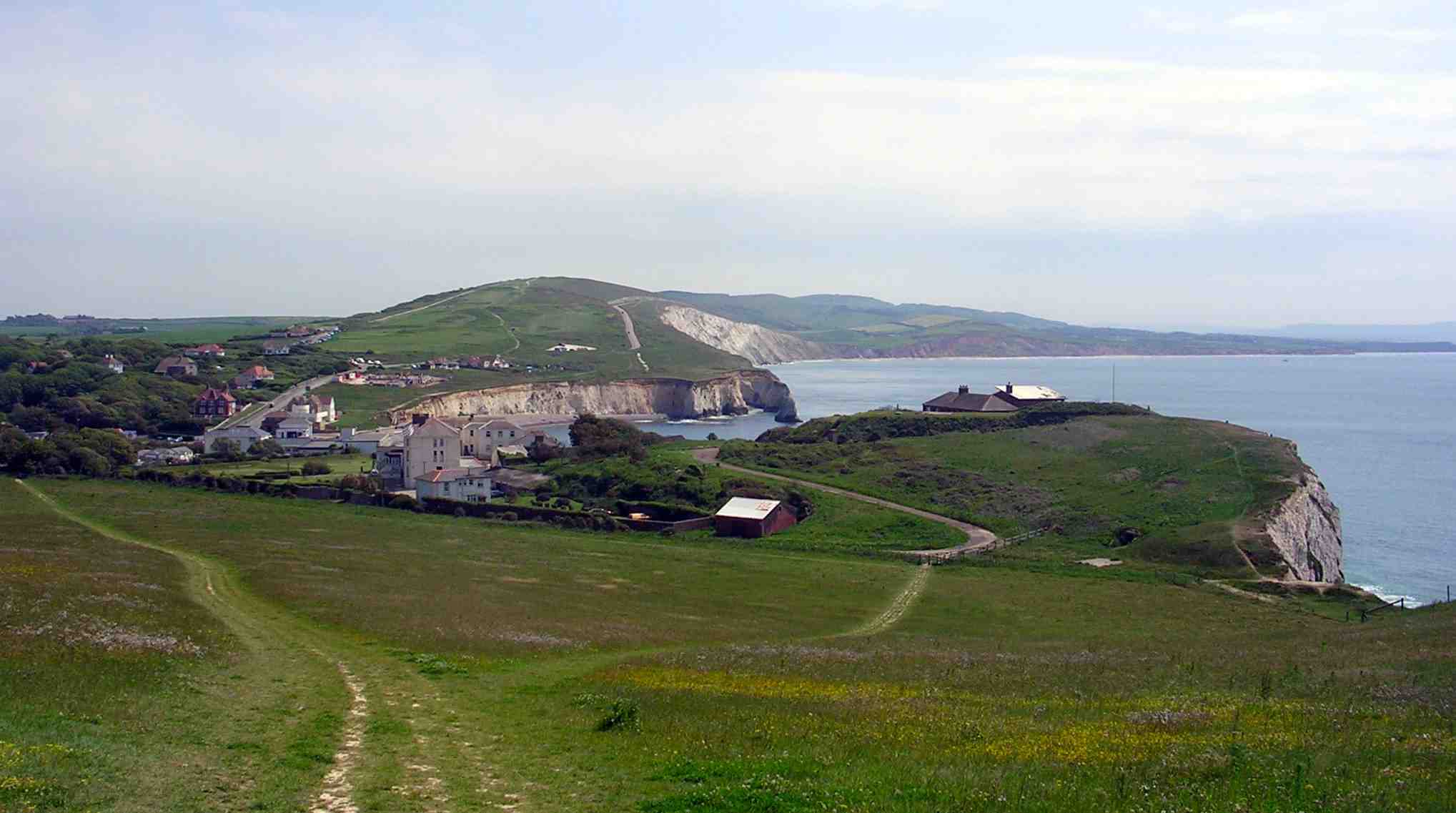 View of Freshwater Bay with Compton Bay in the distance.
Key Fauna:
Coastal birds and the chance of the odd cetacean keep those eyes fixed on the sea. Loads of insects, particularly butterflies during summer with migrants arriving in decent numbers. The star species is the Glanville Fritillary butterfly which is on the wing during June and early July and located around the Compton Bay area.