GRIZEDALE FOREST
---
Contact:

Grizedale Forest, Hawkshead, Ambleside, Cumbria, LA22 0QJ.
Telephone 01229 860010
Amenities:

Children's playground, education centre, café, toilets and shop.

Opening and Closing Times:

Access to general forest open at all times.
Visitor Centre Opening Hours Daily 10am to 5pm Jan - Dec (11am to 4pm winter). Cafe in the Forest open - 9.30am to 5pm daily

Area Description:

At the heart of the Lake District National Park Grizedale Forest is a popular area with tourists. Consisting of a variety of undulating woodland (primarily coniferous) and small tarns this extensive area offers much to explore and some magnificent views. Around the area are approximately 90 sculptures which add as a nice distraction to the day's visit.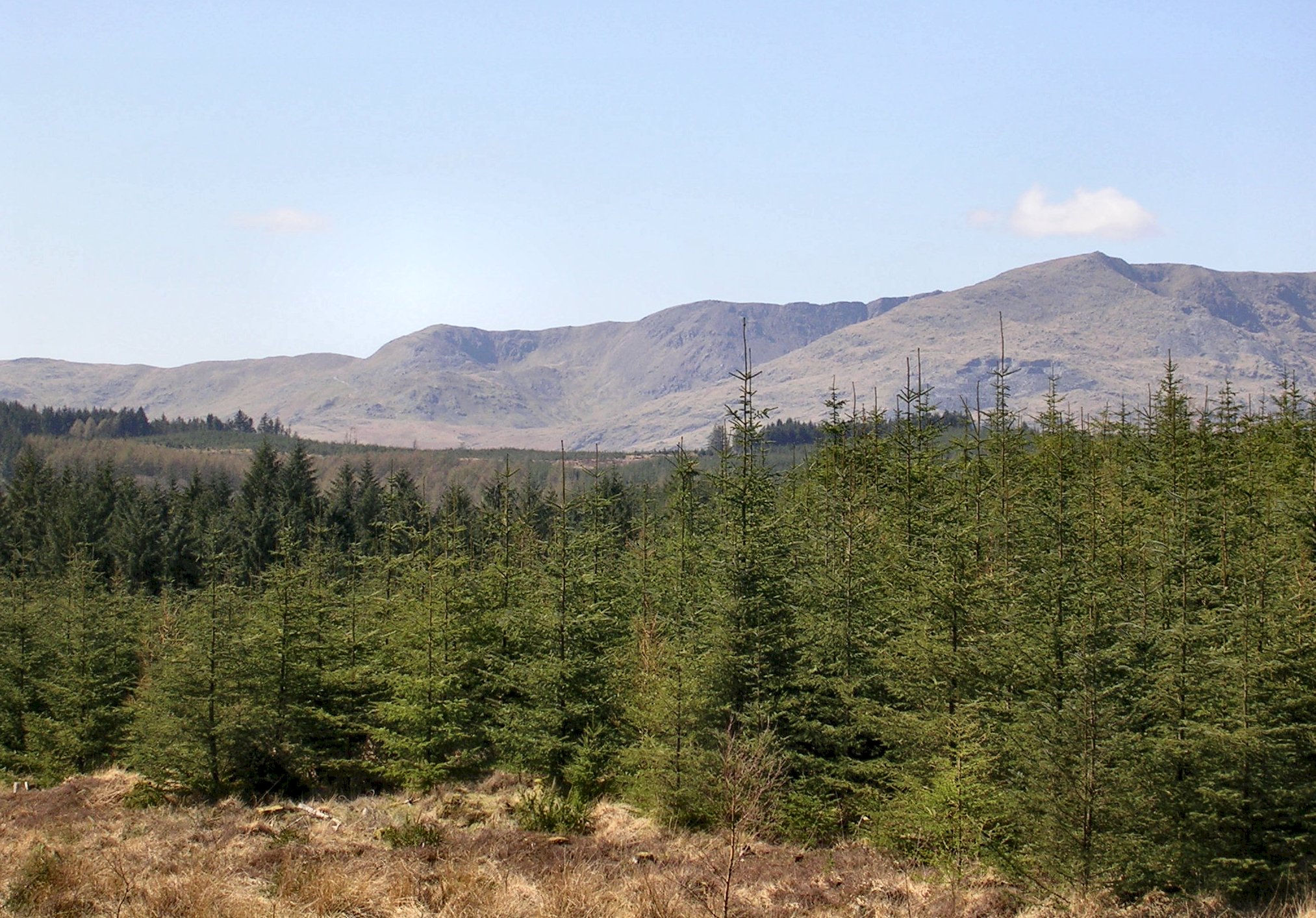 Coniferous forests with a mountainous background are a common view from this extensive area
Best times to visit:

The area has its own character and so any time of the year can be rewarding with weekends best avoided due to the high density of visitors and obvious disturbance.
Key Flora:

If one is willing to put a few hours in then many plants will be picked up but as with all areas of wildlife at this area a good variety of habitats needs to be visited. Fungi hunting will undoubtedly pay dividends as will a good hunt for lichens and mosses.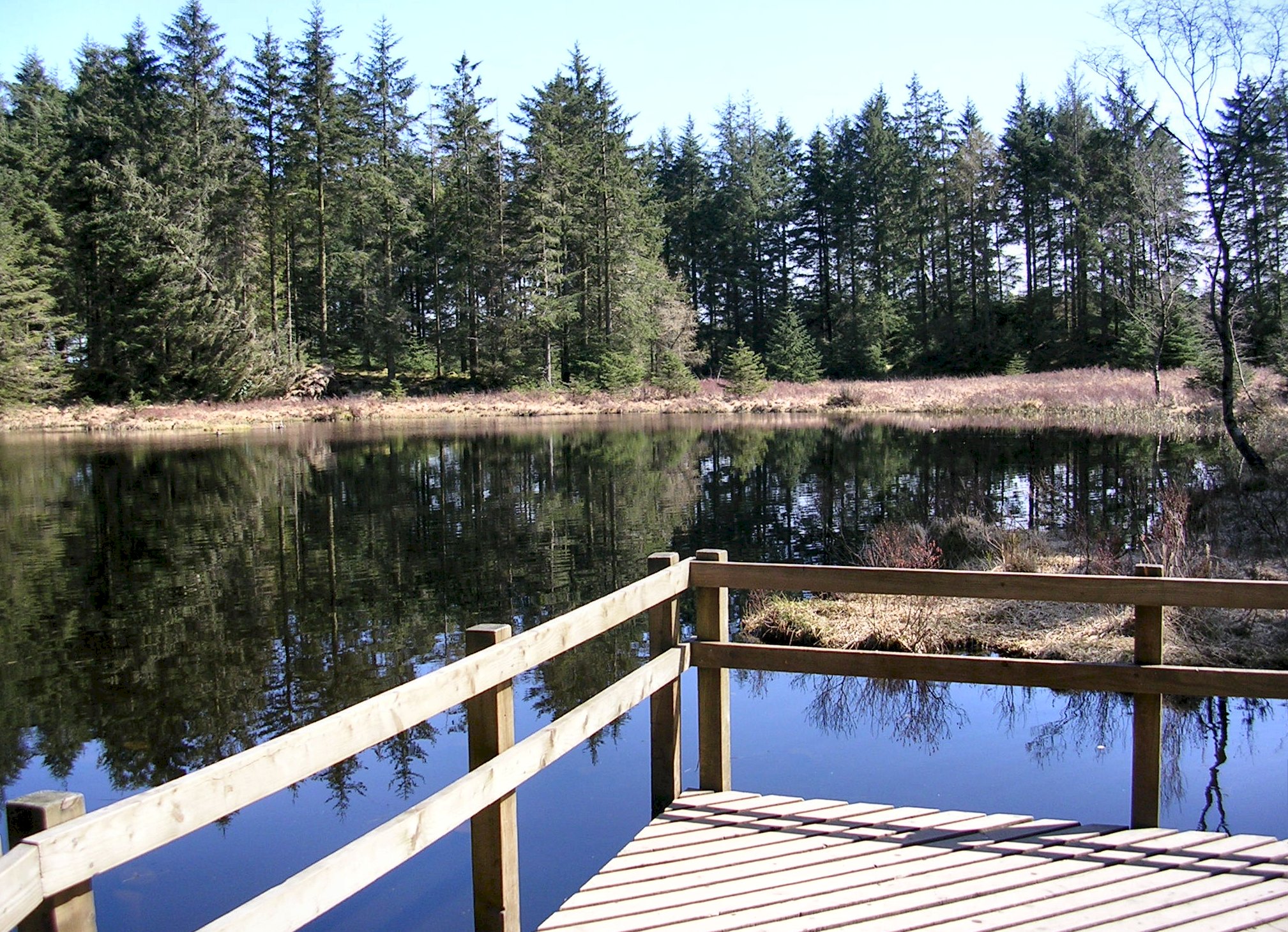 Open bodies of water add to the diversity with many dragonfly species on the wing
Key Fauna:

For a good bird list you have to work hard with all habitats a must visit. Red Kites and Goshawks have bred, Barn owls can be spotted as well as Woodpeckers and more common British birds.
The forest is home to Red and Roe Deer, Red and Grey Squirrels, Badgers, Foxes and Grouse. Evidence of Pine Martins has been found too. Soprano and Common Pipistrelles, Brown Long Eared, Noctule and Myotis species of bats have been seen.On the insect front the best possible sighting could be the rare White-Faced Darter dragonflies which have been found by the tarns in the forest as well as several commoner species.