DURLSTON COUNTRY PARK
---
Contact:

Durlston Country Park, Lighthouse Road, Swanage, Dorset, BH19 2JL

Tel/fax (01929) 424443 E: info@durlston.co.uk

Amenities:

The visitor centre at Durlston Castle is a must for all. Exhibits include: A fossil room, Audio-visual room, Live wildlife cameras, Monthly displays, A Daily Diary detailing the latest sightings, A rooftop terrace

Opening and Closing Times:
The Park is open all year round, from sunrise to sunset.
Area Description:

On the south-east corner of the Isle of Purbeck Durlston CP is a mosaic of habitats including sea-cliffs, downs, ancient meadows, hedgerows, woodland, and dry-stone walls each with their own characteristic plants and animals. The area covers 280 acres and is worth visiting over and over again.
Best times to visit:

All year round and something is on offer but the summer months are the main time when flowers bloom and insects abound.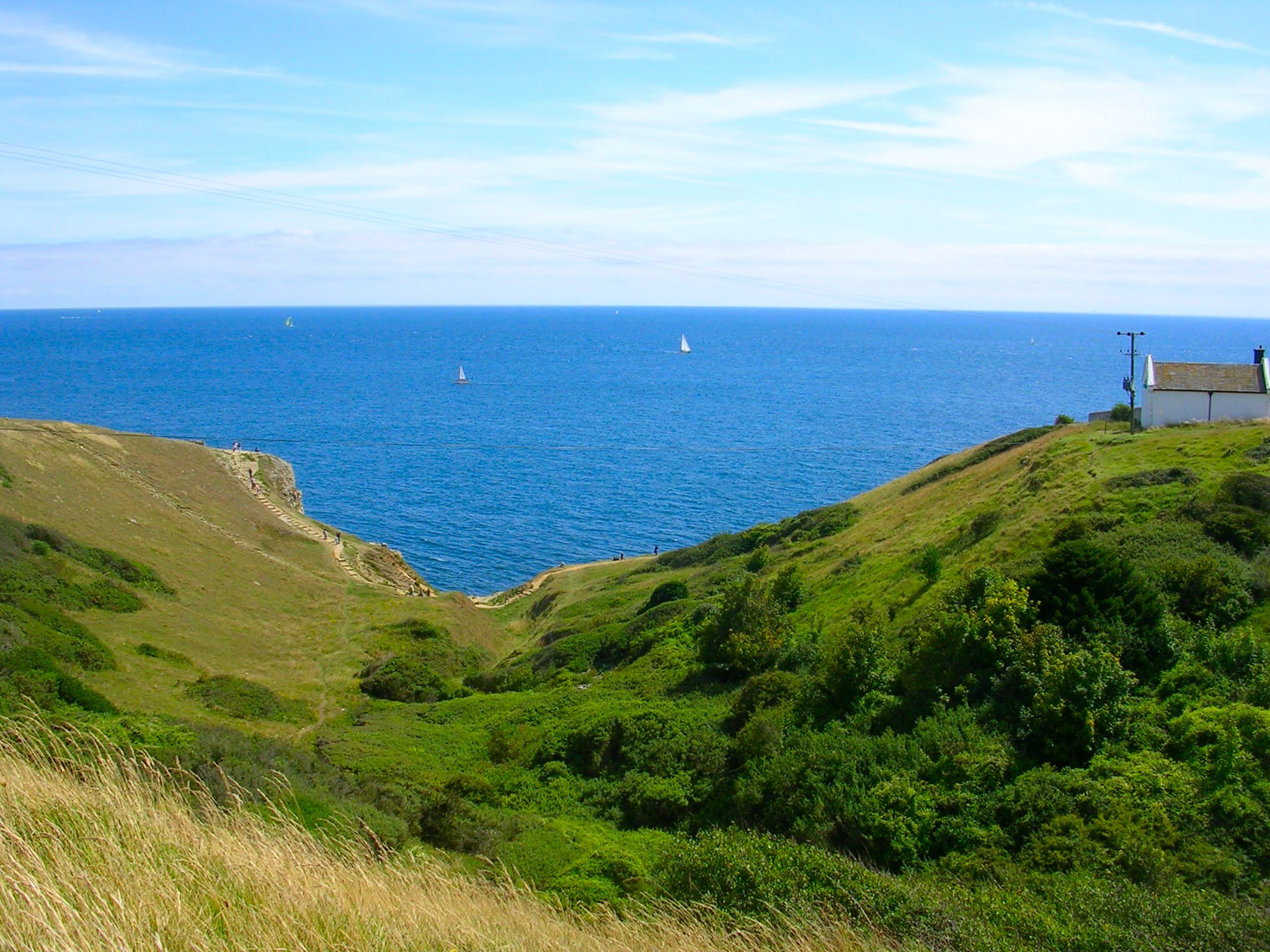 The undulations, contrast of colours and vast array of special wildlife make Durlston a must visit
Key Flora:
Rock Sea-lavender, Italian Lords and Ladies, Wild Cabbage, Dwarf Mouse-Ear, Nit Grass, Early Gentian, Rock and Golden Samphire, Toothed Medick, Carrot Broomrape, Curved hard Grass, Bastard Toadflax, Slender Tare, Early Spider, Early Purple, Green Winged, Common Spotted, Southern Marsh, Bee, Pyramidal, Twayblade, Pale Flax, Ox-eye Daisy, Hay Rattle and Autumn Lady's Tresses are the main twitched species but there is so much more.
Fungi and lichens are worth looking for and if time is taken in the meadows and wooded areas a sizeable list can be drawn up.
Key Fauna:

34 species of butterfly have been seen on the wing at Durlston with Lulworth Skipper, Adonis Blue, Purple Hairstreak, Marbled White, Essex, Grizzled, Dingy and Lulworth Skippers the highlights. Over 450 species of macro moth have been recorded with exciting migrants such as Oleander Hawkmoth, Silver Striped Hawkmoth, Lunar Double Stripe, Radfords Flame Shoulder, Crimson Speckled, Eastern Bordered Straw, Tunbridge Wells Gem, Scar Bank Gem and the Jubilee Fanfoot pure moth-watering prospects. Insects are abundant with the Orthopteran front highly represented via Great Green and Dark Bush Cricket, Meadow Grasshopper, Striped Winged Grasshopper and several commoner species. For birds then obviously the passage periods are best with a possibility of anything turning up with Honey Buzzard, Serin, Osprey, Short-eared Owl, Quail, Marsh Warbler, Golden Oriole and Nightjar quality past sightings. Divers, Petrels, Shearwaters, Gannets, Skuas and Terns are all worth looking few and add these to the regular resident birds and a good old ornithological day out can be had.Common Lizard, Slow Worm and Adder are possibilities and off shore Seal and varied cetaceans van be a special bonus.