ALNERS GORSE
---
Contact:

Butterfly Conservation, Manor Yard, East Lulworth, Wareham, Dorset, BH20 5QP

Tel: 01929 400 209 or Nigel Spring on 01963 23559 or 07981 776 767 (mobile)
Amenities:

Small parking area - if full use roadside.

Opening and Closing Times:

Open all year round.

Area Description:

This tucked away gem is a mosaic of herb rich meadows, woodland and hedgerows making this a real hot spot for the naturalist. With 14.4 hectares (35 acres) of grassland, blackthorn scrub and oak, birch and conifer woodland a full day (and many, many visits) is needed to fully appreciate the beauty and diversity of the area.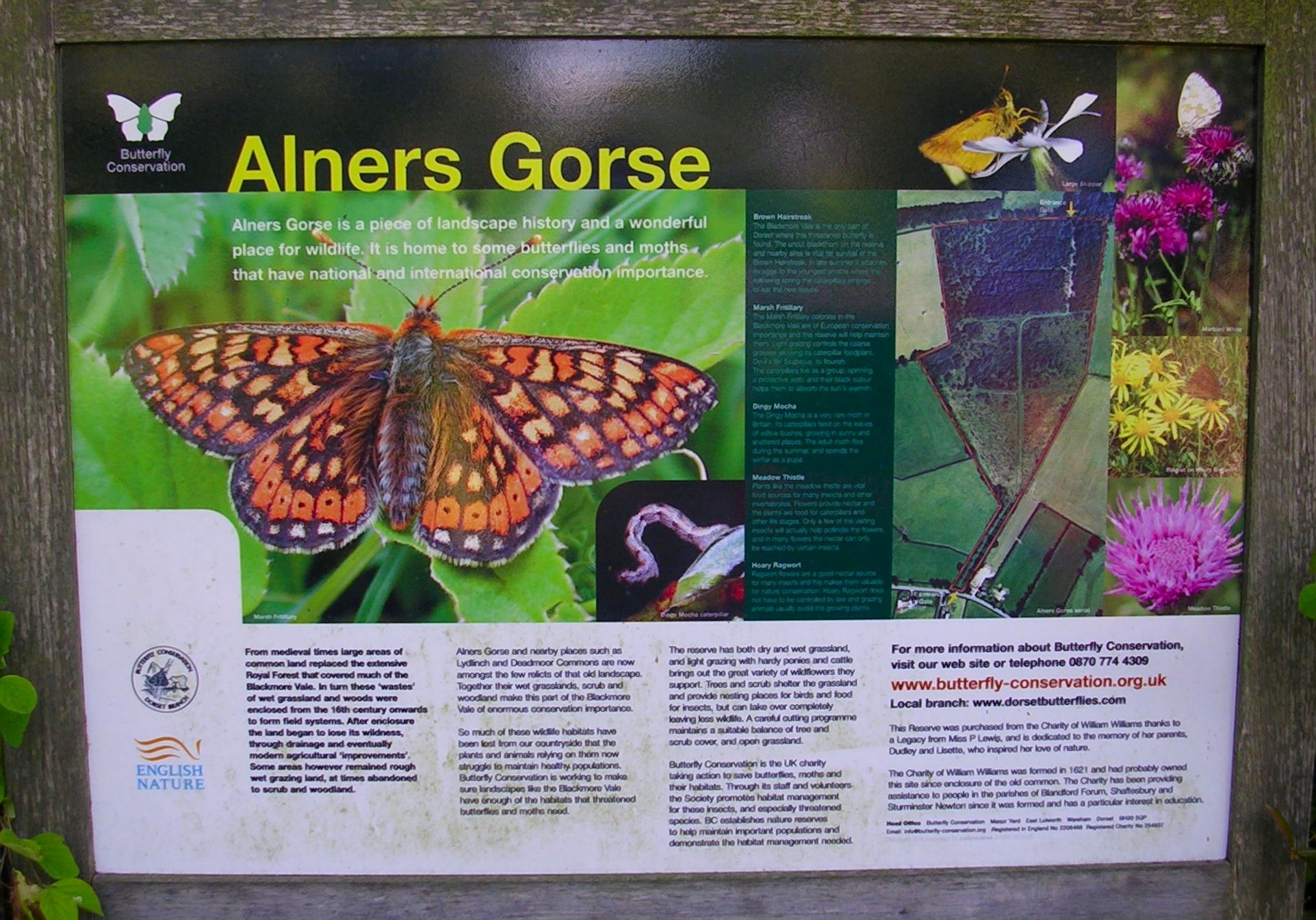 The signpost gives a taste as to what to expect at this choice area.
Best times to visit:

The summer months are a veritable must with the butterfly and moth magic a fantastic experience (provided the weather is fine).
Key Flora:
It goes without saying that the botanical front is interesting with the whole set up geared towards attracting butterflies and moths. The open grassy areas are at their finest in the summer months and time needs to be spent appreciating the blooms in all their glory.
The fungal population will get better as time goes on and as trees mature the symbiotic relationships will only increase - a place for the mycologist to keep an eye on.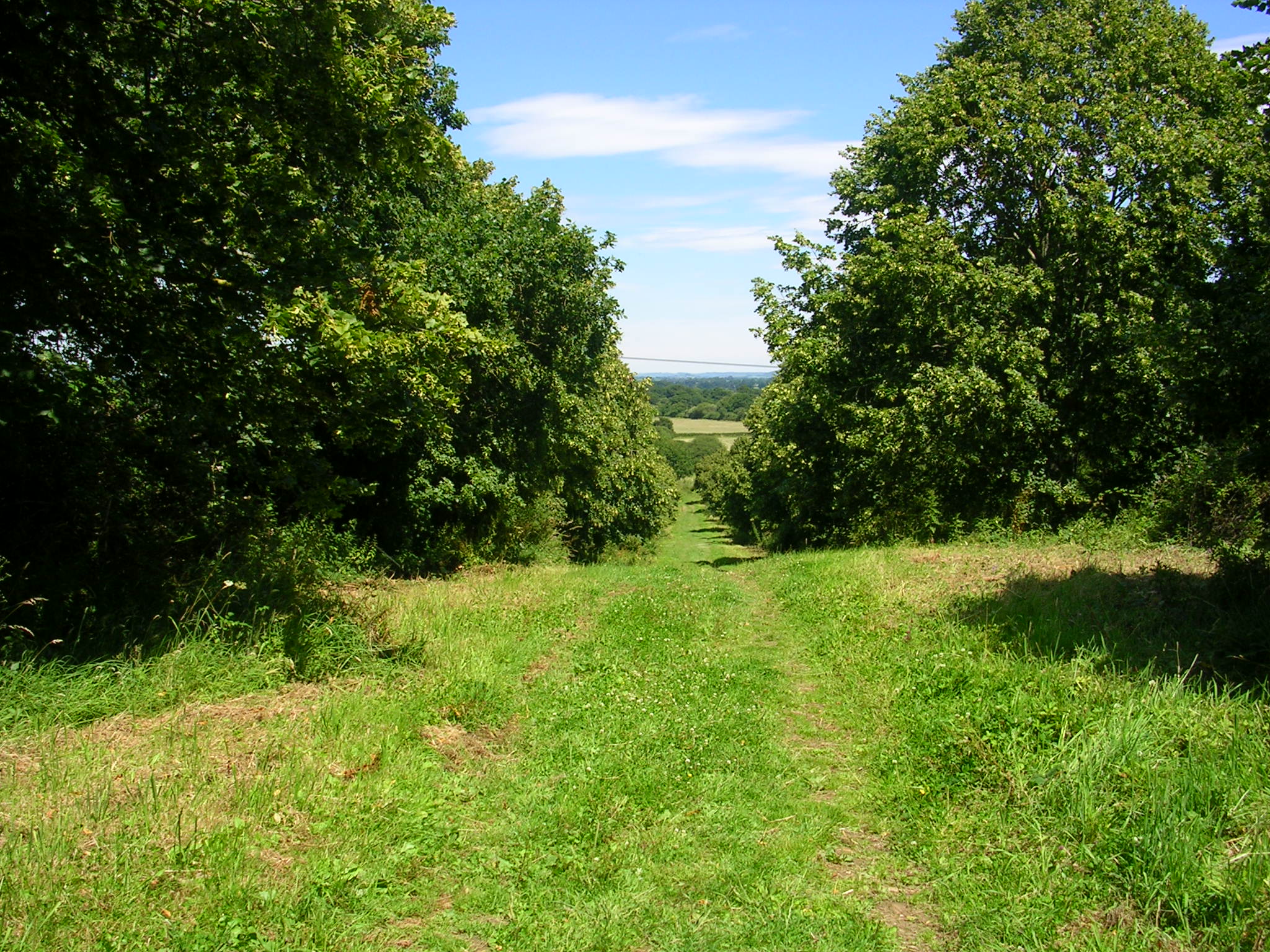 On a summers day the track down into the reserve proper holds much to ponder, and from there it just gets better.
Key Fauna:

Brimstone, Marsh Fritillary, White Admiral, Silver-washed Fritillary, Brown, Purple and White-letter Hairstreaks, Dingy, Essex and Grizzled Skippers as well as numerous commoner species make this reserve butterfly heaven with the lepidopterist further enthused by the fact that approximately 1 fifth of all British species have been recorded at this site. Dingy Mocha, Little Emerald, Sharp Angled Carpet, Lunar Spotted Pinion, Sallow Clearwing and Ruddy Carpet are some of the specialities to track down.

Best of the birds are Nightingale, Garden Warbler, Blackcap, Hobby and Green Woodpeckers. Adders can be found.
It goes without saying that a wealth of invertebrates can be found at this reserve so make sure you have plenty of ID books on you when you visit.