Red alert, red alert - Diggle gig in Manc - Monday night, no big names - crowd could be a problem - compute - get arse in gear and support.

Day spent shrooming in dank wank conditions - effort levels at the max - persuasive reason - just gotta be dome Ma'an.

Shit, shower, no shave - ETA - 8.00pm.

Gig due to start immediately - Houston we have a problem. Sound difficulties, no ho Joe - Diggle partaking of crisp based snack - still smiling, pressure piling - oh fuck!

Alternative to noise - beer and wag of jaw, wag of jaw, wag of jaw, wag of jaw etc. - circuit failure probability - come on mission control - press the Diggle Activator.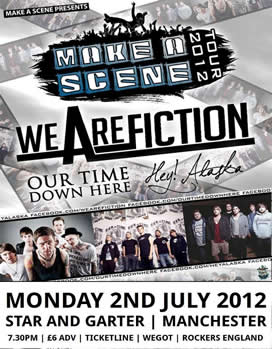 Time ticks on, crowd reaches max level for the night - total of 9 payers - manic, defeatist grin from promoter - nerves taut.

Check, check, check - what the heck - still no joy.

Woman of the night at door - option to noise considered - things are getting desperate (titter at leisure).

Alas...

The doorway is open...

ascend...

and then...

DROVES!

Band articulate, frontman realising the situation is desperate pours out life giving organ - jumps on springy heels - delivers the best he can. The levels are still out - the band seem to be not fully compliant and effective since last viewing - what gives? Raise the levels please - whoosh - ears affected by harshness - this one is a struggle - assessment a problem. Lubrication to inner working may be a solution to this pollution. On we go - eventually some semblance of sonic decency. Time though is precious and the set is short. Racing, accuracy building, the full stop is here - Droves are finding their acoustic feet - too late - I am left with indecision etched all over the outlook. Watch this space!

descend...

Wag of jaw, beer, wag of jaw...need to expel liquids – enter urinals. Stench – rank arses, polluted piss – no hard-ons for the deviant. Gush, shake, phew – out!

ascend

HEY ALASKA!

Raucous. Full on. New skool - this is good. Electrified deliverers - belief ahem believable. Front gob up for it - oh yes up, up, up! Here, there, everywhere both physically, orally - pouring passion. Riffs rise and fall - all cohesive. Strings ejaculate notes, drums excrete big tympanic turds - the 4 wired wobbler indulges and joins the off stage antics. The crowd of 9 are impressed - is there a reason why they shouldn't be? Keys fill. The soundscape becomes full. Thrashing on, gob and bass in the face - backdrop of players doing fine job - don't get too distracted now - take it all in. Big leaps throughout via legs of energy and sonic explosions - cohesion reaches zenith. Boy the blisters are rising - no question of can we take it - the choice is not ours. Massive delivery - note made - check out as soon as - AGAIN!

The crime of time is committed - fact - headliners shall be missed - overspill costly. Bah fuckin' tit wank!

descend...

More wobbling of the mandible - subject - retro age of computing when Willies were Jet Set, the Miners were Manic (without Scargills' fervour) and Smith bombed out on an overdose of pixels and acid. Confession - the promoter flung thrills off his wrist whilst observing low resolution pornography - sticky keyboard, flaccid joystick, Diggle drained!

ascend...

OUR TIME DOWN HERE!

Recommendation high - opinion middling. Out of my radar - it happens! Very accomplished, tighter than Mr Diggles jeans, in parts too technical (but that is a matter of taste), in other areas absolutely roaring with riffage. Start not as good as finish - maybe set re-jig required. New band to me so initial thoughts are awkward. Allegations that the bands album is mighty fine - this could be true on tonight's evidence. Main plus factors - good unity, strong bassism, no weak points! Minus points given - repeat - overly frilly, sound not giving frontman enough juice to thrive - end thoughts - need to readjust and check again in different environment - emptiness can create false aspects.

Time on red - 5 minutes to 11pm. Lift arranged for 11pm prompt. Handshake, farewells, good luck headliners (they may need it).

Into the darkness - adios - until next time.

Over and out!

review by Fungalpunk/OMD (3 July 2012)