The Witchood is a crackin' place and really is worth the effort to get to. Tonight it was back there for the UK Subs and only 1 support band (boo hiss). Being a seeker of the underdog I like my support bands and enjoy getting a few under the belt before the headline act. Hey ho.

A few chats with a few faces and 20 SAS CD's sold as a bonus started the night off nicely and a good chinwag with Mr Harper about past gigs, some new recordings, SAS stuff and new gigs was thoroughly enjoyed. The beer was flowing and alcho-brakes had to be applied or I would be on my arse before I knew what was what. Outside for a breather and lo and behold a vision. Two characters from my murky past appeared as if by magic and what a fuckin' wonderful surprise it was. My mates Rob and Mark from punky days 25 years ago came and we had a real natter. Tales of glue, Zoff, train derailment attempts, arson, being shot at with crossbows, playing tennis in bondage pants and teddy boy shoes, fruit machine addiction, the characters we knew and other deviancies were all had and enjoyed and this made my night complete. Two great guys I hope that I'll be keeping in touch with and who I am sure will be gracing the scene with their exuberant enthusiasm and general insanity. Time flies and things change but it was comforting that we three cunts are still firing on all cylinders and having a crack.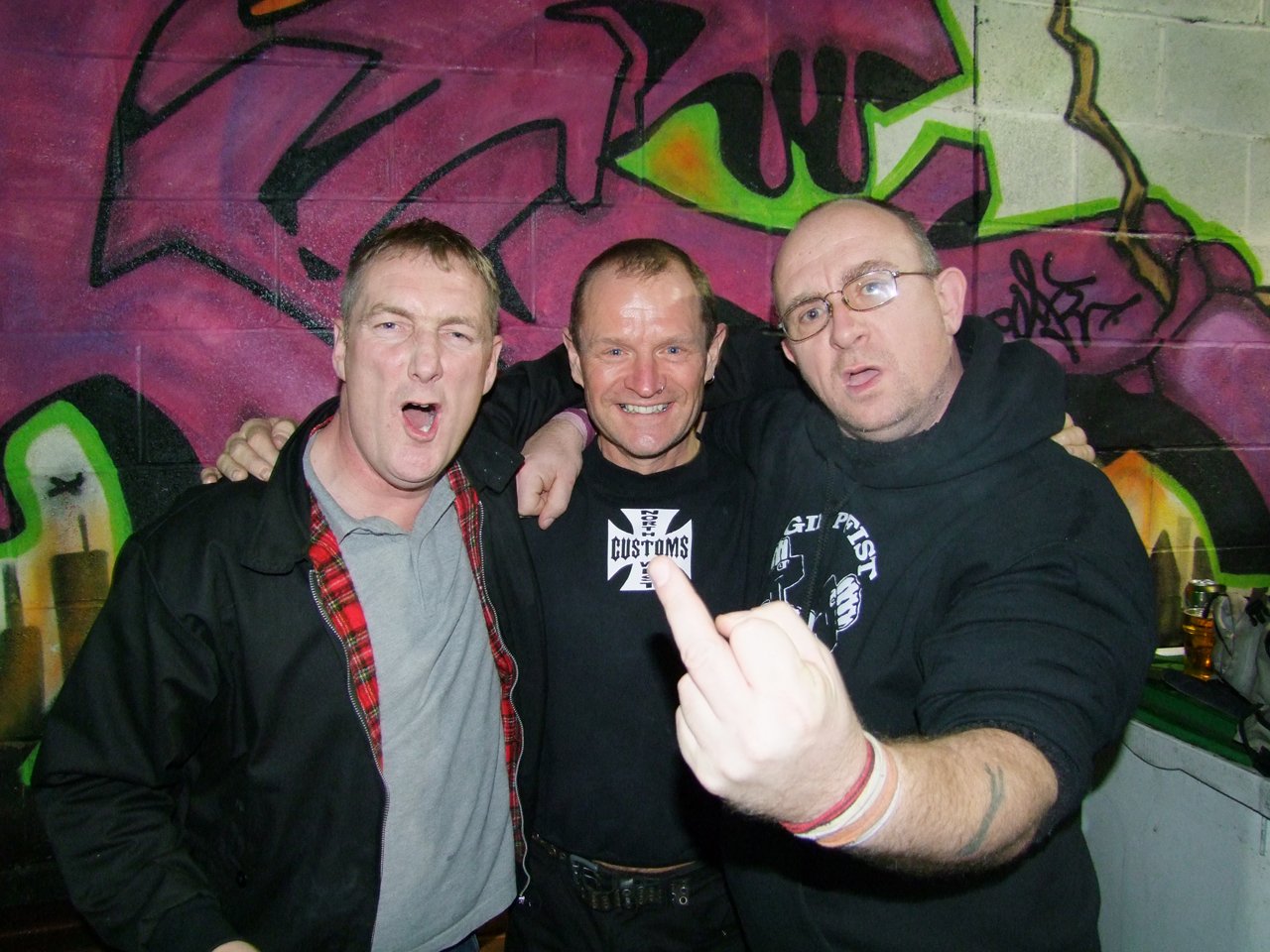 3 Christmas bells still shining bright

Into the gaff at the back and more jaw-exercise before Anger Without Reason hit the stage. This was a new band to me and in all honesty would not be my normal musical aperitif. The noise sloped towards the more metal kind of discordance and was played quite efficiently with plenty of 'ooomph' in reserve. A trifle static in parts the band seemed to grow in confidence and finish with a flourish. The set did seem too long though and even though I was being distracted left, right and centre with mates comments and questions, my thoughts regarding the running time were felt by others. Overall my initial opinion is sketchy and I do need to check these out again to really ascertain what I exactly feel about them. I can't fault it and I can't praise it so please forgive me this time around.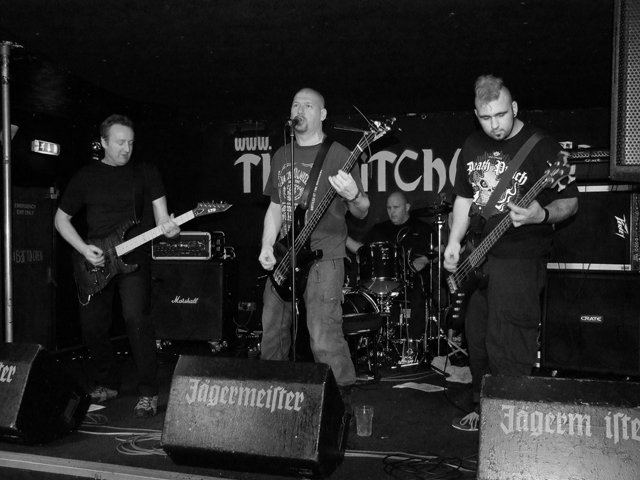 Anger Without Reason - I'm still unsure

So to the UK Subs. Is there anything I can say that I haven't done so already over the last 30 years? My mates who I hadn't seen for so long recalled my enthusiasm for the Subs all those years ago and the time warp was complete when the favoured band rattled off the old classics with aplomb. The jig and swig beauty of 'CID', the bouncing energy of 'Stranglehold', the defiant youthfulness of 'Teenage', the deliberate catchiness of 'Organised Crime', the humorous punkiness of 'Hey Santa', the straightforward simplicity of 'Tomorrows Girls', the 'out of work' sensation of 'BIC' and the magnificent construction of 'Warhead' all made this, as ever, just a pure joy. The crowd were enthralled and the Subs always deliver and paradoxically even when they are bad they are good - now that is class. OK I am biased but so what - it's my review so up yours. 'Bitter and Twisted' was a nice inclusion tonight and 'Riot', 'Squat 96' and 'Limo Life' oozed quality. Great set of songs, great band - end of. Long may the Subs go on and hey that's from Fungal here who ain't no nostalgia nob. They keep the reality of the street within their midst and for me are the best punk band ever - simple as.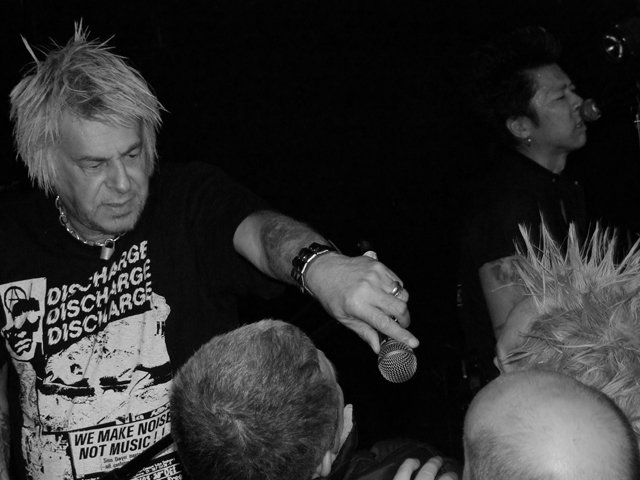 Charlie leading the way - another fine effort

Yeah I enjoyed this and I reckon 99.9% of the crowd did (you always have to allow for the odd miserable bastard ha, ha). Good venue, good company, good gig - result!
review by OMD (10 December 2009)
Photos by Tim 'Punk4Life' Davies