12 Nov 07
BARNYARD MASTURBATOR - Punk/metal screamos need a new bassist as the old bassist has quit to play guitar, meaning that the guitarist is no longer a member of the band. We need someone young and dynamic who is keen to write new songs for impending 2nd album. We are always gigging and like to practice at least once a week in Derby or Leicester so it would be ideal if you are Midlands based. Impending tour awaits with UK Subs in 2008 & much more. Wanna know more about us(?), then please go to www.myspace.com/barnyardmasturbator If you want a jam with the band, leave a message there or email Scarlet (Vocals) @ adrean.chavira@severntrent.co.uk Look forward to hearing from you????
Not updated this news section for ages so here it goes.
Well the punk scene never fails to amaze me and it seems at the moment we have an all time low as regards passion and spirit (certainly at the more street-based level). It's not just my SAS gigs that have suffered - no - all over the country it seems that the disease of 'no big name ergo I ain't going' is spreading fast. It is such a shame because talent wise the scene has never been better. I know we have so many gigs to choose from these days that we can't go to them all but it is such a pity that the top bands still take all. Punks being impressed by a face or a name - ha ha - how fuckin' laughable is that?
A new label SLit Records is up and running and worthy of a mention. An independant effort supporting up and coming punk and ska bands the future looks rosy for them as the idea and presentation so far are mighty impressive. It certainly gets the Fungalpunk seal of approval and I recommend you check these guys out and contact them as soon as possible.
The website address is www.slit.me.uk/merch.htm and their Myspace address is www.myspace.com/slitrecords
2 August 2007
The long awaited debut CD "Badger Orgy Fatality" (13 tracks of punk/metal mayhem & 1 jazz number) by Barnyard Masturbator is available now from Punk DIY label Winston Records!
It is available in regular CD (£6) or special ltd edition 'Swear Box' issue which Includes a CD / BYM Badge / BYM 'Chopper' Patch - £7.50! Each CD will come with a rude message scrawled by one of the band. (Please indicate which member of the band you wish to write your rude message on the CD inlay!)
Please send your cash, Postal Orders or cheques ( Payable to S Argyle) to;
WINSTON RECORDS , 166 HALLAM CRESCENT EAST, BRAUNSTONE, LEICESTER. ENGLAND. LE3 1FF.
(All prices include P&P in the UK unless marked.)
It will also be available for a deep sea diver at the following gigs;
Weds Aug 8 Blackpool Riffs / Tues Aug 14 Glasgow Spirit Bar / Weds Aug 15 Halifax The Shay / Thurs Aug 16 Manchester The Castle / Fri Aug 17 Leicester The Shed / Sat Aug 18 Birmingham Market Tavern.
31 July 2007
WRONG AGAIN! As if by magic the first 100 CD's arrived last night. Copies are scarce with a batch being sent out to Sweden this week. Get yours now - £3 plus 50p post and packaging - too good to miss. See here for more details.
30 July 2007
WRONG! The promised CD's have been delayed once again - circumstances beyond my control. An absolute shambles this has been and one that has really, utterly, totally pissed me off. It will get there just bear with me but it now could be some time and not in the format planned. Bollocks.
27 July 2007
After much dilly-dallying and many unforseen delays the Fungalpunk compilation 'Underdogs' will be released next week. £3 for mastered copy - £2 for the unmastered Euro version sales are good and the first run is almost sold out with advance orders ready to be dealt with. A new batch should be ordered soon so get yours now? See here for more details.
Also thanks to Lukasz Kowalczuk for his incredible designs for the new logo and artwork you will find on this site. If you are struggling with artwork then watch this space as news will be forthcoming as where to contact this top guy.
12 July 2007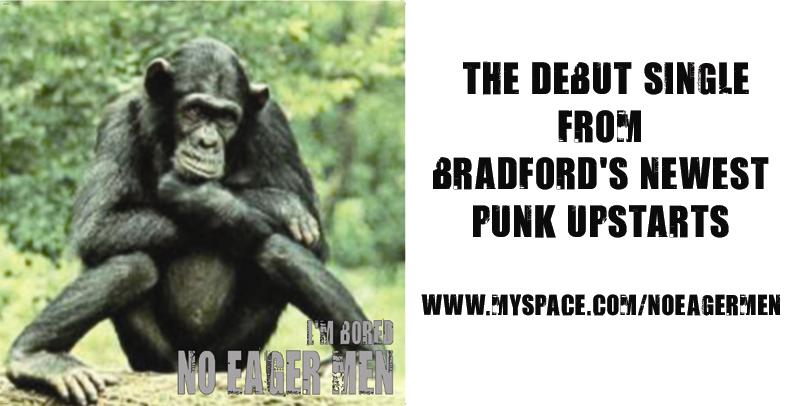 Check out the Ska Attack section for news of some new gigs I am doing in Bolton. FUNGAL SKAPUNKA will be every second Saturday of the month at the Dog and Partridge and will be showcasing 2 punk bands and 2 Ska bands. They will be FREE gigs and an ideal opportunity to see some quality underdogs strut their stuff.
Check it out now and if you want to do a future show let me know and I'll bung you on the list.
6 July 2007
The Paranoid Visions gig on the 8th Dec at The Thatched House, Stockport is off. Too many other big gigs going on so it would be a waste of time to compete and split the punk crowd far and wide.
The compilation looks like being out in the next two weeks - finger crossed. It should be released via Humdrum Records - a new label pushing the underdog.
Already Volume 2 is being prepared with Roadlkill and B.d.K already on the line-up. Watch this space for more news.
11 June 2007
Problems in processing mean a delay in the release of the compilation album 'Underdogs' - just bear with me and I will keep you posted.
2nd May 2007
I am proud to announce that my first compilation CD will be out within the next month and contains 18 tracks from bands of the purist punk spirit around. Personally hand picked all songs are true DIY, no pretentions punk rock offerings in excellent SAS/Fungalpunk style. For 3 pounds its a real bargain and if you want one then get your orders in now and support the cause.
Bands included are:- Urchins of Menace, AFS, The Scabs, Flat Back Four, The Fractions, Most Likely To Fail, Mafafi, Suspicious Stains, Crouch Mog (RIP); The Guilty Pleasures, The Bullet Kings, Strait Jackets, One Man Stand, Revenge of the Psychotronic Man, Nomatrix, Koncept, Boredom AD and Social Schism.
(A couple of the above tracks are exclusive to this CD and cannot be found anywhere else)
This will be a seriously limited edition so don't miss out and start the collection now - there should be lots more compilations ahead. Cheers.
30 Apr 2007
Link below for an external review of the recent Subhumans gig by Andy Latham of Room Thirteen.
http://www.roomthirteen.com/cgi-bin/feature_view.cgi?FeatureID=434
24 Apr 2007
New gig reviews have been added. Check em' out.
I have no tickets left for the 3 day SAS gig at Stockport (31st Aug, 1st Sept, 2nd Sept). This is an all ticket event so if you want one you need to check the SAS gigs list and contact one of the bands to buy one. Each band has 6 to sell but they are going rather quickly - don't miss out.
CD reviews to come are from Revenge of the Psychotronic Man, Boredom AD, Koncept *3, Vice Squad and Insane Society so keep checking the site.
11 April 2007
Been out and about lately in pursuit of the butterfly and his friends. Updates will be forthcoming but in the meantime read this RANT I've been sent by an anonymous punk who seems a trifle pissed at the current scene. E-mail your feedback on this to the usual - fungalpunk@hotmail.co.uk - cheers
4 April 2007
Belgium bulldozing punksters Koncept are at The Alma Inn in Bolton next week on the 13th then at Bradford Exchange on the 14th.Both are FREE gigs. Start time at 7.30pm. Don't forget the Subhumans at Manchester next week too - should be a cracker.
SAS updates have been added and there are some flyers on the Must See Gigs link on the front page.
14th March 07
4 reviews now up for the Bradford SAS gig. Any doubters have a read and see what you think. Hopefully it will arouse your curiosity and you will come and check out a gig real soon.
New film reviews are up and some excellent CD reviews. Check em' all.
Next SAS - 21st April 2007 at Retford, The Broken Wheel with top host Ted. 9 bands for free - wow.
7th March 07
Steve Scab (The Pervert of Penrith) is trying to set up a nude all-dayer called TodgeFest. Free entry for 12 bands the gig is still in its embryonic stages. Ben Scabs will be appearing as a French Juggler and various celebrities from the world of nakedness will be guest starring. Frightening. Oh The new Scabs CD is a classic - check CD reviews then go buy one.
At the end of this year the first Fungalpunk Awards will be taking place. Efforts will be justly rewarded by gaining this certification of punk spirit and commitment to the cause. Categories will be forthcoming and as soon as complete you can nominate who the hell you want. Best behave then hadn't you.
5th March 07
Loads of updates have gone up lately so get em' checked out you buggers. Bradford SAS on Saturday - FREE entry for 8 bands so no excuse
for not being there. Check the SAS page, 2007 gig lists and check it out.
26th January 07
Well we are 3 SAS gigs into the tour and feedback has been brilliant. We have not add the greatest crowds in the world and we are currently skint with all funds spent on venue hire and band payments but...everyone who attends (punter and bands) say they have had a great time and for me thats what matters. I really believe in the ethos of this tour and am opviously in the minority. Myself and Andy Noize Anoize are full on for DIY punk and remain flabbergasted at how many punks have lost this true punk spirit. We will carry on flying the SAS banner no matter who doesn't attend and how disillusioned we get with the scene. As long as the bands want it then we'll supply it until WE decide to call it a day. Support the cause now.
31st January 07
First up and myself and Wide Boy Promotions are putting on the Subhumans at The Star and Garter, Manchester on the 11th April. The gig will kick off at 8.00 and finish at 11.00 with Revenge of the Psychotronic Man, Barnyard Masturbator and Dangerous Aces providing the support. Its £7 to get in but we are expecting to sell all tickets so if you are thinking of turning up on the night check this space to see if it has sold out or not. Tickets available on Paypal at steviebox@goberto.demon.co.uk or Rockers shop, Manchester.
Next is a reminder not to forget the SAS Tour. It kicks off this Friday and contines until April. Its a bargain basement affair with an abundance of quality and diverse bands. Check the SAS link on the main page for more details.
Lastly have a gander around the site and leave a message on the opening page. Let me know what you think and how things could be improved.
18 January 07
PISS 'N' PUNK SAS SHINDIG
A 3 day SAS festival has been organised for 31st Aug, 1st Sept and 2nd Sept at the Thatched House, Stockport, Tickets are a tenner and allows you to attend all 3 days. This will sell out so book early to avoid disappointment. The days will consist of some great punk performers and heavy drinking is a must. Check out the SAS link for details of bands so far.
15 January 2007
2 new reviews up - The Apocalypse Babies CD - The More You Drink and a book on Joy Division - The Making of Unknown Pleasures. Have a gander.
Deadlamb have confirmed the Sponsorship for the SAS Tour so its all systems go - check the SAS pages for gig news.
9th January 2007
Happy New Year punky dudes and here's whats planned. The SAS Tour is imminent and sets out on its rough and ready way in February. 3 Apocalypse Babies CD's are ready for review and should be up in the next few weeks. A review of 4 bands is up from Joshua Brookes with The ShadowCops being totally awesome. More reviews, interviews will be forthcoming and hopefully I will still be contributing to the excellent Distorted magazine on a monthly basis. If any of you buggers are interested me and my wife and young un' have set up a Fungi Group for Cheshire and Flintshire so check it out on the wild side and join the mushroom maniacs and appreciate natures wonder (worth a try).
Finally I will be mooching around at various gigs trying to see my annual 50 new bands as well as my personal faves so say hello and lets keep punking.
20th December 2006
Last entry for the year so just gathering things together. Had some great gigs this year the best being the international Bradford gig at the Exchange featuring Pestpocken, Koncept, The Scabs and The Dead End Boys. The Epoxies were fuckin' excellent at Poulton and the SAS Tour was a hard slog but worth it for the few who mattered. My opinion on punk at the moment is as strong as ever but I wish there were more who believed in the cause. I see too many phoneys for my liking and its hard to stay positive with a scene thats really struggling and full of bullshitters. Saying that I've met some great lads and lasses along the way and had some great drinking sessions and had a good attempt at packing in drinking for 2 years only to fail after 5 and a half months. I will be starting afresh on New Years Day though so don't think me beat in any way. Next year seems busy especially on the wildlife front with the year after looking even busier that way. I'll keep at the scene and try and encourage the underdog as per usual with the future seeing me more off the beaten track rather than going through the same old stuff. Hopefully it will be a merry time so keep on punking and see you all in 2007 and keep checking the site.
Fungalpunk/OMD - of family, wildlife and punk
15th December 2006
Great news for the SAS Tour - Distorted Magazine have officially approved the tour and are helping to push the cause. A quality new on-line magazine, Distorted is assisting us in helping keep punk's future bright. With Deadlamb Records still providing their excellent support the tour can only go from strength to strength.
8th December 2006
Latest update - a couple of new gig reviews, a few CD reviews and several latest additions to the Catacomb of Terror. Several interviews are outstanding.
4th December 2006
Here's my personal review of 2006. Have a read and see what you think.
Reviews pending are Lambination 2, Mr Shiraz, Anonymous Tip, The Bullet Kings and the first compilation from Pumpkin Records. All should be up soon and keep sending your stuff
Asylum is the next induction into the Catacomb of Terror. An absolute classic.
I attended a couple of gigs last week which were The Vibrators at The Witchwood (see review) and The Cockney Rejects at the same gaff. The first was a great night but the turn-out was pretty shite. Due to outside circumstances, namely my wedding anniversary I didn't stop to see the Rejects but I did see a few support bands which to be honest I prefer doing anyway. Shoks were not quintessentially punk but were still good and had some great tunes. Its nice to have something different but the intolerant punk crowd seemed taken aback by this lot and offered polite applause only. The Spittin' Dummies were a little unrehearsed but still rocked the joint. These guys produced a fuckin' stormer and still have got what it takes to put the wind up the best of them. 3CR dished out the usual stuff and went down well but are in need of a desperate break and lastly the Vas Deferens seem to be doing alright when I left the building. Good crowd for this one with the average hair length being 1 millionth of a millimetre. Nowt wrong wi' that though.
28th November 2006
The review is up for 26th Nov Ska Bar gig.
27th November 2006
Hey up - there are CD reviews forthcoming from Phud, Lowlife UK, The Jinx and Mr Shiraz plus a fantastic compilation, namely, Lambination 2. Please bear with me as I'm rushed off me feet at the mo. Also there will be a couple of additions to the Catacomb of Terror as well as soon as I get my head together.
I attended a gig at the Retro Bar last night and watched 4 ska bands. Anonymous Tip, Skalinskis, Physical Jerks and Holy Parachute. I missed Mr Shiraz and The Big coz of other plans so sorry to those 'erberts and catch you later. The gig in general was fine and if I get my arse in gear I'll do a review.
Any of you buggers who are sitting on an interview need to get it back. Lazy twats. Get yer fingers out!
20th November 2006
The Royal Oak, Poulton Le Fylde has been added to the SAS Tour. Should be a cracker this. Cheers to Paul North for helping out.
CD's to be reviewed are Deadlamb 2, the new Bullet Kings effort, Flat Back Four and Phud plus a few more. Keep checking the CD reviews.
The Catacomb of Terror continues to expand - I have over 70 films to review so keep entering the abyss to see the latest updates.
New interviews are up and the odd crank question is thrown in - keep em' coming.
NOT WANTED
HEADCLINIC do not need a singer that has balls, spirit and commitment because all is sorted.
9th November 2006
WANTED
HEADCLINIC need a singer that has balls, spirit and commitment. A quality band here and no time to waste on half-hearted wasters.
MOST LIKELY TO FAIL need a drummer - So if anyone has got a passion for playing (or knows somebody), can hold down a decent groove, not a show boater (please no fill monsters, they just get in the way and wind everybody up) and like the sound of what we do please get in touch. Oh, equipment and transport would be a bonus.

Contact me via my e-mail and I'll put you in touch with the band or contact them directly.
8th November 2006
3 new CD reviews are up (CD reviews page 1) 2 from the Arguments and 1 from Northern Guns - if any band needs a review than contact me and we'll sort it.
7th November 2006
GREAT NEWS FOR ALL INVOLVED IN THE SAS TOUR. DEADLAMB RECORDS ARE SPONSORS FOR THE 2007 ADVENTURE. Thanks must go to Hugh and his company for their support and hopefully we can do them proud. Here's to a great tour.
A new review from the Thatched House is up - headliners GBH were'nt reviewed as I went early. The vital support were watched so read on the opinions.
2nd November 2006
The Catacomb of Terror now has 10 victims. The link is on the punk main page - bottom right hand corner - read em' and go buy.
Always pay a visit to the SAS pages and the gigs pages to see updates. Don't miss out on these minor gems.
26th October 2006

24th October 2006
Not got time to do that Thatched review and seeing that I didn't see the headline act either - fuck it! What I can say is - Social Explosion were a little bit loose but exuded a wonderful youthful energy and rhythm that was a joy. Headclinic were very good indeed with a very enjoyable performance that dripped with quality and skill and finally One Man Stand - fuckin' superb and one of the best sets to date. Slowly but steadily the One Man Stand quality grows and with it an ever increasing army of admirers. Front man Bert was particularly excellent tonight and is just a delight to watch. It's not a review but at least you get the feel.
23rd October 2006
Two new class interviews are up with Asterix of Apocalypse Babies and Graham of The Fractions taking the hot seat. Nice answers too. A review of Sundays gig at The Thatched House will be forthcoming but unfortunately I missed the Neon Maniacs due to arranging a lift for 11pm and the gig over-running as is per usual at this venue - bollocks. Cheers for now.
20th October 2006
More reviews are up which are those promised and an offering from The Bullet Kings. The TV Smith Book is up - follow the Book Reviews link from the front page - bottom left hand corner!
16th October 2006
An interview with Alex of Refuse/All has just gone up. Forthcoming reviews will be TV Smiths new tour diaries, and CDs from Nomatrix, Greenland Whalefishers and Tony Ray. They should be up next week.
The SAS Tour is gathering momentum so watch all punk sites and get to the gigs to support some honest, up-front punk.
9th Oct 2006
SOOZIE AND CHRIS' WEDDING ANNIVERSARY PISS-UP
This Sunday (15th Oct) Bolton punky dudes Soozie and Chris will be celebrating their first wedding anniversary. All together now - AWWWWWW. Anyway there is a free gig at the Alma Hotel in Bolton for anyone wishing to say their congratulations. Bands playing are - AFS, Bullet Kings, Middle Finger Salute, Self Inflicted, Doubting Thomas, Boredom and Klopeks. Kick off is around 5.30pm so don't miss out on this excellent night out. Unfortunately I'm booked to be up Cumbria that day so bollox to me then. All the best to the happy couple!
4th Oct 2006
Hey up - and the Bradford dates a filling fast. Koncept from Belgium have just confirmed which is great for me as last time they were excellent. All you who want to play there are missing your chance. Get checking and contact me A.S.A.P. if you want one. The SAS Tour is slowly building up with new dates added - check the link. Interviews are pending - anybody want to do one let me know. Have you had a go at the quizzes - if not - why not?
A few more CD reviews will be up in the next few weeks as well as TV Smiths latest book so watch this space.
20th Sept 2006
If you haven't already noticed theres a new link on the opening punk page, namely band biogs. TV Smith has sent me the first one so any bands out there interested - you know what to do!
18th September 2006
Just to let you all know The Nozfest review is up so have a read. Best band I saw was Riot Squad - pure class.
12th September 2006
The Nozfest is nearly upon us and Stockport cider soaked deviant Noz has come up trumps with another good line-up. The show should kick off at 2.00pm at The Thatched House, Stockport and it should be a belter. Having given up drinking for 2 years this could be the first one that I see all the bands instead of leaving early smashed out of my skull. It should be about a fiver on the door so be there you bastards!
TV SMITH AT BOLTON's SOUNDHOUSE
I am delighted to be given the chance of putting on the Bolton Christmas Punk Rock Bash on the 16th December 2006 at The Soundhouse. Even more pleasing is the fact that TV Smith has just confirmed he will be playing this gig which for me is a dream come true. This guy reflects the true punk attitude and is surely the most punk act out there today. I am currently working on other bands for this event and I promise you - it should be a stormer. My plans are to give Bolton its best ever punk rock gig for many a year so and to continue in the same vain for many years. Lets get Bolton back on the punk rock map.
8th September 2006
Nowt much happening but the first two venue links and quick reviews are up.
5th September 2006
Well The UK Subs gig in Bolton was a stormer despite a slow start to the day. Nearly 200 people were in attendance and started off what I hope to be many great punk nights at The Soundhouse. Myself and owner Trev have a few ideas in who to get on next news of which will be shortly forthcoming. One thing is for sure is that it won't be an all-dayer due to Saturdays appalling turn-out before 7.30pm. The death of the all-dayer seems imminent and is a great shame. I love em' with a chance to see some usually obscure bands and have a good piss-up and natter with other punk rock enthusiasts. Sadly there seems no market for this at the mo so we have to change with the demands of the punters. A review of the gig is now up.
29th August 2006
New interviews and SAS details are up - any bands on the tour - let me know what gigs you want and you're on - chasing butterflies and moths is my forte' - not bands? It should be a cracking tour and comes in two parts - beginning and end of the year. Attend and support pure streetpunk at its basic best.
HELP!!!
FUND RAISING GIG FOR BLACKBURN WITH DARWEN WOMANS AID REFUGE
PROVISIONAL DATE SATURDAY 23rd SEPTEMBER 06 - CELLAR BAR BLACKBURN 2PM UNTIL 11pm
£3.50 advanced tickets ... £5 on door

Sat there one night reading the local free paper, tucked away at the bottom of the inner pages was a piece that sums up what a sad place Britain is at the moment. Blackburn with Darwen Womans Aid Refuge a charity that supports and deals with woman and children who suffer from domestic violence and abuse is on the verge of closure because it can not raise the required £60,000 a year it needs to run. Read the article on www.noizeanoize.co.uk news page
So what do we want to do? Well something we arguably know how to do, put a gig on!. We want to make as much money as we can and ALL the money raised will go to the charity.
The guys at our our sister label Corrupted Music are joining us in arranging this all dayer which will see 9 hours of punk and metal music (and all stops in between) over two stages.
So we are calling on all our friends, bands and acquaintances we've met over the years to help us out, whether its offering to play for free or if you can't make it donate t shirts, cd;s or anything that we can raffle or auction off. We are also going to produce a double cd compilation (1 punk & 1 metal) of all the bands that will be playing on the day and also some tracks from bands who wont be able to make it. The cd will make a 100 profit for the charity as all costs involved will be met by the labels.
With the help of the Punk and Metal Community we can make this a success
So here's a list of stuff we need (this section will be updated regularly ). We hope to have full line up details confirmed by Sunday 3rd September.
WANTED
Bands!!!
6k minimum pa for the outside stage or donation full or part of an hire fee
refreshments and food for bands (cause they will be playing for free)
printing of flyers and tickets
people to do flyering and sell tickets
cd's, t-shirts, memorabilia to auction/raffle
tracks donated by bands to appear on the compilation
Security bands (tyvek etc)
Any other offers of help will be greatly appreciated (advertising on websites etc)
DONATED
pa for the indoor stage - already donated by Dani from Boredom
If you feel you can help in anyway please get in touch as soon as possible and pass this email on to anybody you know.